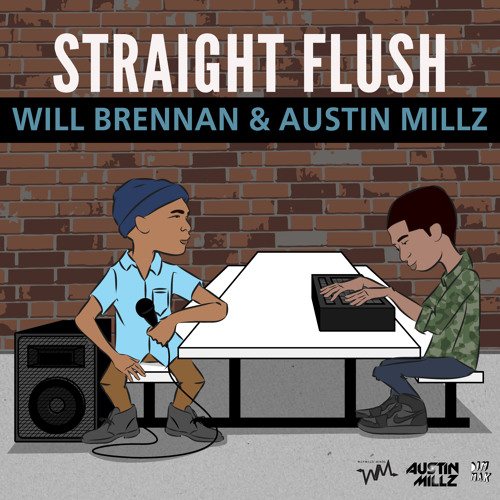 Happy Friday, y'all! It's everyone's favorite day, and the following giveaway makes it clear why: hip hop aficionado Will Brennan has teamed up with Harlem's Austin Millz to bring your ears some of the bounciest, hard hitting beats in the form of their upcoming EP "Straight Flush"; from which our giveaway, "Get Up & Go", comes with resonance. Clever and bass driven, "Get Up & Go" borders on anthem status while maintaining its hip hop charm. This is a track best heard through some bumpin' speakers with your posse in tow, or really anywhere…because with music this great, it's going to sound amazeballs no matter where you are.
Twitter: @thewillbrennan – @austinmillz
Soundcloud: thewillbrennan – austinmillz
Be sure to subscribe to the Dim Mak Records official Soundcloud page for more downloads and updates!
---