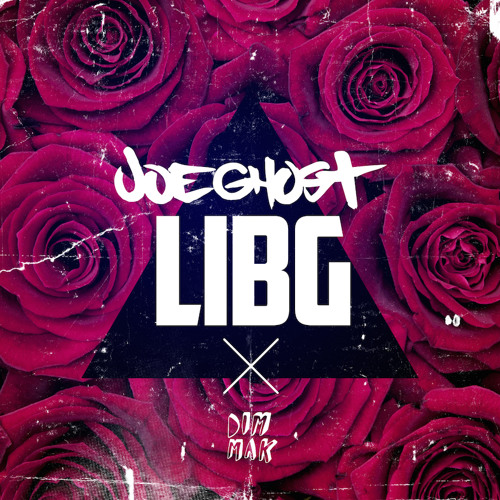 We've had our eye on him for some time, and now he's part of the Dim Mak family. Say hello to Joe Ghost! From his collection of popular mashups to a collaboration with Hardwell, Joe Ghost has been earning his way up the ladder one rung at a time. His Dim Mak track "LIBG", or "Lose It Baby Go", tears through tooth and nail with electro fury. We caught up with Joe to get the in depth scoop on him and how he ticks. Check it below.
Joe Ghost is getting ready to drop his new single "LIBG" on Dim Mak Records, available for download on May 6th.
[highlight style="default"][highlighttext title="To learn more about Joe Ghost and his 'LIBG' single, see our exclusive interview!" titlesize="h6″ subtitle=""][/highlighttext][/highlight]
1.    Tell us a little about yourself and your music.
I was born in raised in Toronto Canada and got my first taste of the DJ culture when I was around 15 years old, after seeing a video of DJ Qbert at a DMC battle. I was instantly hooked, and for the next year I found any excuse I could to help out with chores around the house to earn enough money to buy two turntables and a mixer. I stumbled upon House/Dance music a few years later when I first heard "Groove in you" by Dave Armstrong. I remember being so captivated by the contrast between the emotional and energetic elements instilled in one song.
Fast forward, I then found myself wanting to be not only that person playing these amazing songs , but also the one creating them.
Joe Ghost music can be simply put as "loud+minimilistic" haha. I love creating music that combines both uplifting melodies that force a sense of emotion, and "drops" that are minimalistic, but create a wow factor. I feel that when these two elements are combined, it creates a four-minute package of energy that forces the listener go through various emotions so quickly. It's a thrill that is hard to get through any other medium!
2.   Do you believe in the paranormal? Why yes or no.
It's funny because I get asked that all the time. However "Ghost" is just a nickname that I've had since I was young because I am a shy quiet guy, always the quietest person in the room; it doesn't reference anything paranormal. But to answer your question, there are times I believe in ghosts, especially after I watch a scary movie at night and need to navigate my way to my bed in the dark haha 🙂
3.   If you were a ghost would you rather be always invisible to people or always visible and why?
100% I would love to be always visible. I would scare the shit out of everyone all the time!
4.   If you ruled the world, who would you want to be your second-in-command and why?
My best #2 would be someone like Julius Ceaser, he had a lot of great traits that complement mine. He is known for never being defeated in a battle, this brings out my competitive side; for those who know me .. I HATE loosing.
5.   What upcoming material do you have coming up?
I really like to interact with my fan base by releasing bootlegs and mashups frequently, so you can expect a lot more of those throughout the year. Also, I have really focused on pushing out a lot more originals for 2014/2015 , so fans of my music can expect a lot more Joe Ghost music in the near future, with some surprising collaborations I can't really talk about yet.
6.   Your track for Dim Mak is called "LIBG" or "Lose It Baby Go". Where would be the last place you would want someone to play this song and why?
I am thinking of something witty and clever to say with this, but in a DJ world all that keeps coming to my head is that the last place I would want someone to play this is right before one of my sets at a show.
7.   When is the best time to listen to dance music and why?
Dance music is so amazing because there is so many different forms of it. Dance music plays an integral part in my day. I first wake up listening to deep house while I make my breakfast and get ready. Then as the day progresses I turn to Tech House vibes to keep me going , later on in the evening its all about big room tunes that get me energetic, and then right before I call it a night I turn back to some deep house to chill out.
8.   Would you rather play a gig in the middle of the Amazon, or in the middle of the Arctic, and why?
I recently played a festival in Canada called the BRRRRR Festival, this took place outside in the middle of the winter. Any Canadians know that this years winter could have been compared to the Arctic haha. It was a surreal experiance with the massive crowd fully bundled in their winter gear but raging still like it was a summer festival. I loved the atmosphere that was created with the big festival style production and harsh winter elements combined. Eventhough my fingertips froze I would 100% do it again.
9.   What is one song you could not do without in life?
Wow! that is such a hard question. I have so many go-to songs that I have had for years for different moments either happy or sad. I love music, so it would be like asking me to tell you which one of my family members I love the most.
[highlight style="bordered"][highlighttext title="FOLLOW JOE GHOST" titlesize="h3″ subtitle=""][/highlighttext][highlightbutton][button color=default-button3 url="https://www.facebook.com/joeghost/" size="big-button" target="_self"]FACEBOOK[/button] [button color=default-button3 url="https://twitter.com/joeghostonline" size="big-button" target="_self"]TWITTER[/button] [button color=default-button3 url="https://soundcloud.com/joeghost" size="big-button" target="_self"]SOUNDCLOUD[/button][/highlightbutton][/highlight]